High-Performance Solutions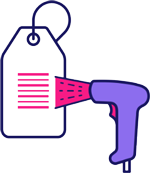 Optical Mark Reader
An Optical Mark Reader (OMR) is a type of scanning device used to detect the presence or absence of marks made on pre-printed forms. The device uses optical technology to read marks on a sheet of paper, such as checkboxes or circles filled in with pencil or pen. The information collected by the OMR is then used to process data and make decisions based on the marked choices.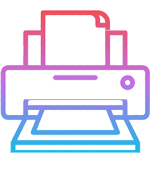 OMR Sheet Printing
OMR sheet printing is the process of printing a form with pre-defined areas, such as circles or checkboxes, that can be read by an Optical Mark Reader (OMR) device. OMR sheet printing involves the use of specialized software that allows the user to design the form with the desired marks, such as circles or checkboxes. The software also provides tools for positioning the marks in the correct locations and ensuring that they meet the standards required for accurate OMR reading.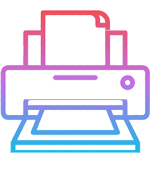 OMR Scanning
OMR scanning is the process of using an Optical Mark Reader (OMR) device to scan and interpret pre-printed forms, such as surveys or exams, to collect data. The forms typically have pre-defined areas, such as circles or checkboxes, that can be filled in by the user to indicate their responses. OMR scanning is a fast and accurate method for collecting data compared to manual data entry methods. It eliminates the need for manual data entry and reduces the risk of errors and inconsistencies that can occur with manual methods.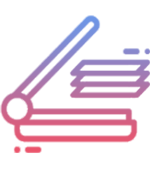 Document Scanning
Document scanning is the process of converting paper-based documents into digital format. This is typically done using a document scanner, which captures an image of each page of the document and converts it into a digital file. The digital files can then be stored, manipulated, and transmitted electronically, eliminating the need for physical storage and handling of paper documents.
100
Client Retention Rate
About Gajanan Enterprises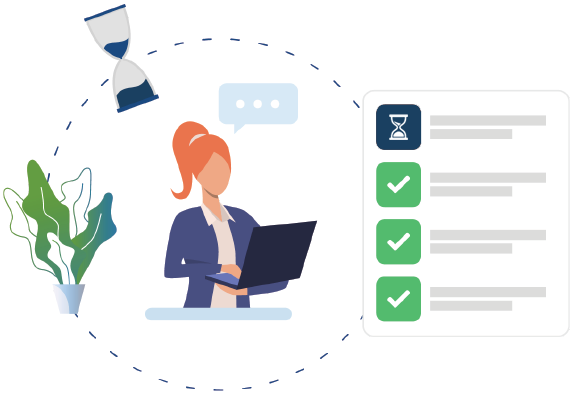 Gajanan Enterprises has been continuously investing in enhancing technology to meet with current and growing challenges in international data and document conversion delivery services. Servers and network peripherals are changes upgrade almost every year to provide technological advantage to the process group which in turn convert the same into quality delivery advantage and it provides greater cost advantage to most services. This is the reason we guarantee low price with high quality delivery services. We utilize both a combination of onsite as well as cost effective offshore delivery models to development and implement 24/7 maintenance services with quality project management and skilled manpower. At Gajanan Enterprise, we believe we can provide both solutions as well as value creation for our clients.
The Gajanan Enterprise has been delivering number of forms each month consistently with breathtaking accuracy to our clients in transport and healthcare domains. We provide a host of IT enable services from our three delivery centers which have a scalable capacity of 2500 Man Hours each day. Our delivery centers are certified for process and application development. We consider our role to continually improve the quality of data entry services that we provide very seriously. Our prestigious track record of serving with breathtaking accuracy to our clients is the reflection of our deep understanding of the specialized, mission-critical business processes. From the beginning, we have applied our expertise to better serve our customers. Gajanan Enterprise technical force provides the skilled manpower with the right solution to perform the required services in a cost-effective manner; thereby, bringing cost and time to market advantage. We want to grow by adding value to our customers' businesses and are looking for a consistent growth that is in line with our vision.
We at Gajanan Enterprise full understand that recruitment and training are two key components to provide world class quality service to our customers. Our recruitment department carefully selects people through 3 to 5 levels of internal tests depending on the position they have applied for. Further after recruitment we take them through the planned training process and enable them to provide acceptable quality service. All our processes are based on learning and our employees are proud to be associated with us due to the extensive learning opportunity they are exposed into.
Company Roadmap
Feel Free to Reach us

Registered Office
(+91)-9922788889
2nd Flr, Mata Market, Beside Hotel Gazal
Samarth Nagar, Near Famous Chowk, Main Road,
New Sangvi, Pune - 411061 (MH) India.